TPO Roofing
Looking to install a TPO roof for your commercial building? You're in the right place. GBT Roofing is a local, family-owned business that has 65+ years of combined experience in delivering superior-quality roofing services.
Commercial Roofing
Durable Roof for Your Commercial Building
What Is TPO and Why Choose This Roofing Option?
TPO single-ply roof membranes are constructed from ethylene propylene rubber. They combine the durability of EPDM rubber with the proven performance of weldable seams. TPO is a heat-reflective and energy-efficient roofing system.
TPO single-ply roofing membranes are known to provide exceptional resistance to ultraviolet, ozone, and chemical exposure. The seam strengths of TPO are said to be 3 to 4 times those of EPDM's adhesive and tape seams.
TPO commercial has good flexibility to allow for building movement and is extremely resistant to tears and punctures. TPOs are available in thicknesses of either 45 mils (.045″) or 60 mils (.060″). Although they are available in grey and black, the majority of our customers select white to increase the roofs reflectivity.
Choose GBT Roofing to install TPO membranes that are fully-adhered or mechanically-attached. Fully-adhered roofs are "glued" to the substrate using a special adhesive. The glue creates a chemical bond with the membrane. In a mechanically-attached system, a screw-type fastener secures the membrane to substrate.
When installed in the right way, a TPO commercial roof typically lasts 10-20 years, depending on the type of installation and material used.
Contact our professionals and discuss your roofing needs. We will put our knowledge and experience to work and provide you with dependable TPO roofing services.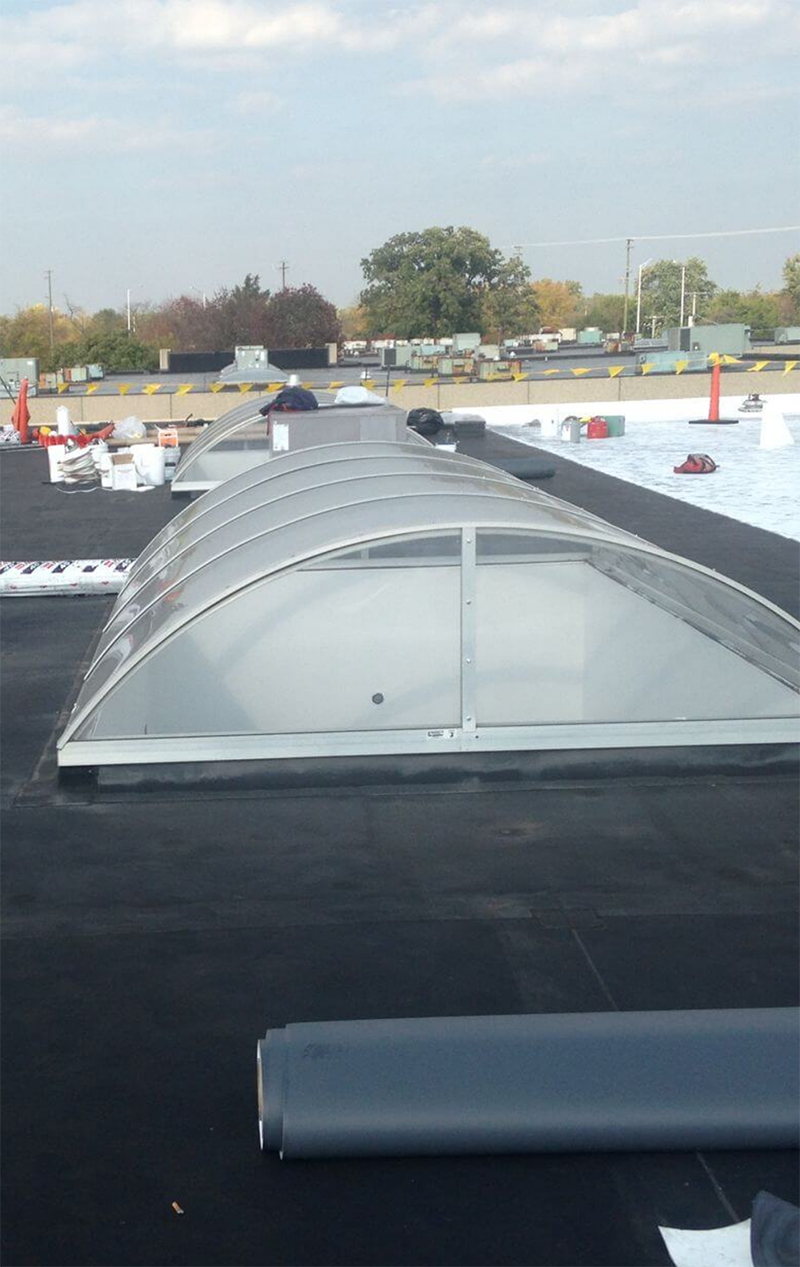 High Quality, Ethical and Professional Work
Always Remove all Debris and Clean Up
Honest Work and Compeditive Pricing
Message Us
Get In touch below. Ask Any Question or Get a Free Inspection or Estimate
Office Location
4615 Travis St. Suite 160
Sherman, TX 75092
Office Hours
Open Thursday-Saturday 2-8pm