Modified Bitumen Roofing
Did you know that a modified bitumen roof can withstand both high and low temperatures? This quality of the roof makes it a perfect roofing choice for commercial buildings. Choose GBT Roofing to install modified bitumen roofing for your building. We are sure that our professional and timely services will impress you.
Commercial Roofing
Roofs That Stand the Test of Time
More Information About Modified Bitumen Roofing
Modified bitumen is asphalt that has modifiers added to it to give it plastic or rubber-like properties. They are typically installed as a two-ply system and are almost always fully adhered.
There are two types of modified bitumen membranes that we install:
SBS polymer-modified bitumen – these are commonly installed in hot moppings of asphalt or cold adhesive. Many of the new products are available in a self-adhering roll.
APP modifiers are usually heat welded or applied using a torch. SBS modifiers give asphalt a rubberized quality, while APP modifiers give it a more plasticized quality.
Our modified bitumen products have two types of surfaces; mineral coated or smooth surface. Here are steps followed by us to install modified bitumen.
First, our experts often need to remove the old roof down to the decking
Next, we install fiber-board insulation on top of the decking to increase strength and moisture resistance
Then, a base sheet is installed which is either mechanically fastened or self-adhered
The final step is installing the modified bitumen membrane which can be hot-mopped, torched, or applied using a cold process
Count on the experts at GBT Roofing to install a modified bitumen roof for your commercial or residential flat roof. Call us now!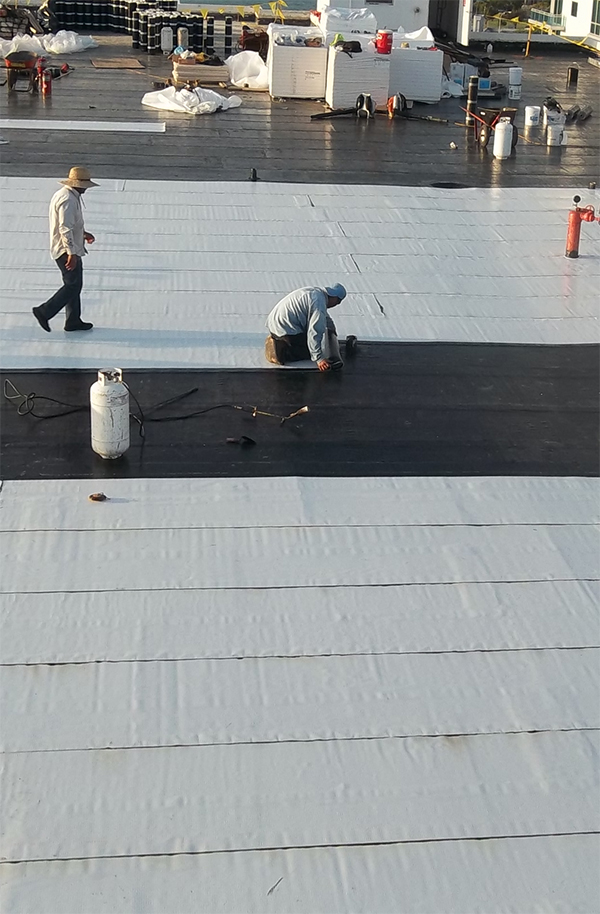 High Quality, Ethical and Professional Work
Always Remove all Debris and Clean Up
Honest Work and Compeditive Pricing
Message Us
Get In touch below. Ask Any Question or Get a Free Inspection or Estimate
Office Location
4615 Travis St. Suite 160
Sherman, TX 75092
Office Hours
Open Thursday-Saturday 2-8pm