EPDM Roofing
Increase the safety and functionality of your commercial building by having a strong and sturdy roof in place. The professionals at GBT Roofing recommend EPDM roofing options for commercial establishments due to their strength and durability.
Commercial Roofing
Protect Your Building With an EPDM Roof
More Information About EPDM Roofing
EPDM is a synthetic rubber that makes a good choice for commercial flat roofs. EPDM is a flexible membrane that has been in use for decades and has been known to have survived some of the world's harshest climates. EPDM has advanced significantly in the last ten years.
When installing EPDM, we use two different methods. Mechanically attached is a less expensive method and has been proven to work well in areas with low wind velocity. Fully adhered is the most expensive installation method but will also guarantee a stronger and longer lasting flat roof.
The latest products of EPDM have been combined with a polyester fleece backing and fabricated with a patented hot melt adhesive technology. This provides consistent bond strength between the fleece backing and the membrane and has resulted in largely eliminating shrinkage of the product. It also allows the product to stretch to three times its normal size and move with the building through changing weather conditions.
When properly installed, EPDM flat roofing has been proven to last from 25-50 years and this continues to rise every year with advances in technology. Call us now and hire our professionals to install an EPDM roofing membrane.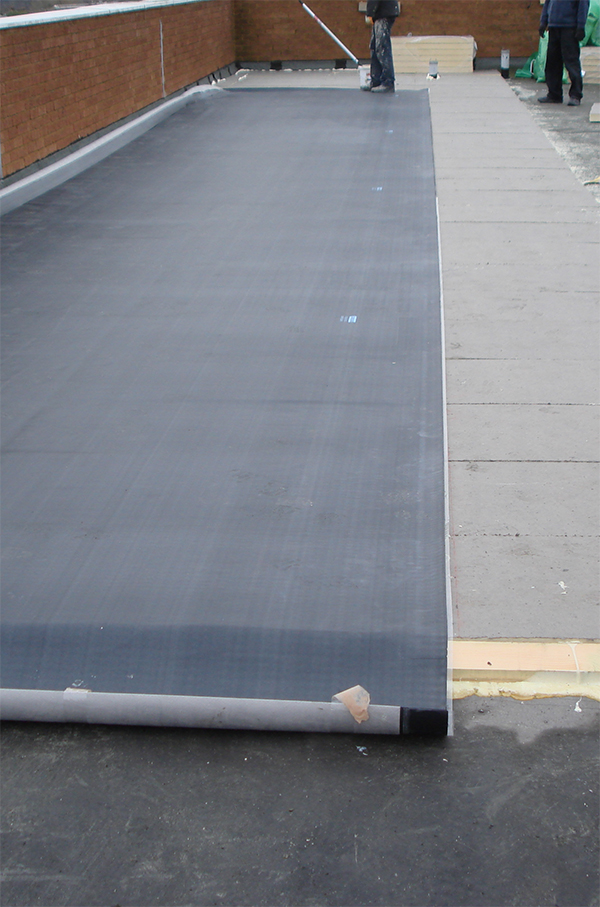 High Quality, Ethical and Professional Work
Always Remove all Debris and Clean Up
Honest Work and Compeditive Pricing
Message Us
Get In touch below. Ask Any Question or Get a Free Inspection or Estimate
Office Location
4615 Travis St. Suite 160
Sherman, TX 75092
Office Hours
Open Thursday-Saturday 2-8pm