Elastomeric Roof Coatings
The elastomeric roof costing systems you'll receive from GBT Roofing are durable, flexible, and are resistant to impact and fire. We take pride in ourselves for providing you with these durable roofing options.
Commercial Roofing
Turn to Us for All Your Roofing Needs
About Elastomeric Roof Coatings
Elastomeric roof coatings are monolithic, fully adhered, fluid applied roofing membranes. These are, basically, an additional protective layer placed on a finished roof. They protect the roof from hail, wind, rain, sunlight, and other conditions. Because of their elastic properties, they are able to stretch and return to their original shape without damage. This helps to keep the coating intact and completely adhered to the roof. These roof coatings are generally used to repair roof leaks on almost any type of roof.
Along with waterproofing qualities, elastomeric roof coatings can also slow down damage to the roof by absorbing most of the sun's UV rays. You can make your roof much more energy efficient with certain 'cool roof' coatings.
Elastomeric coatings are seamless and can extend the life of any roof when installed correctly. If you find yourself confused while choosing from the enormous roofing options available in the market, rely on the professionals at GBT Roofing to help you with the process. We can educate you about the quality and durability of these products.
Count on the experts at GBT Roofing to do a elastomeric roof coating for your commercial roof. Call us now!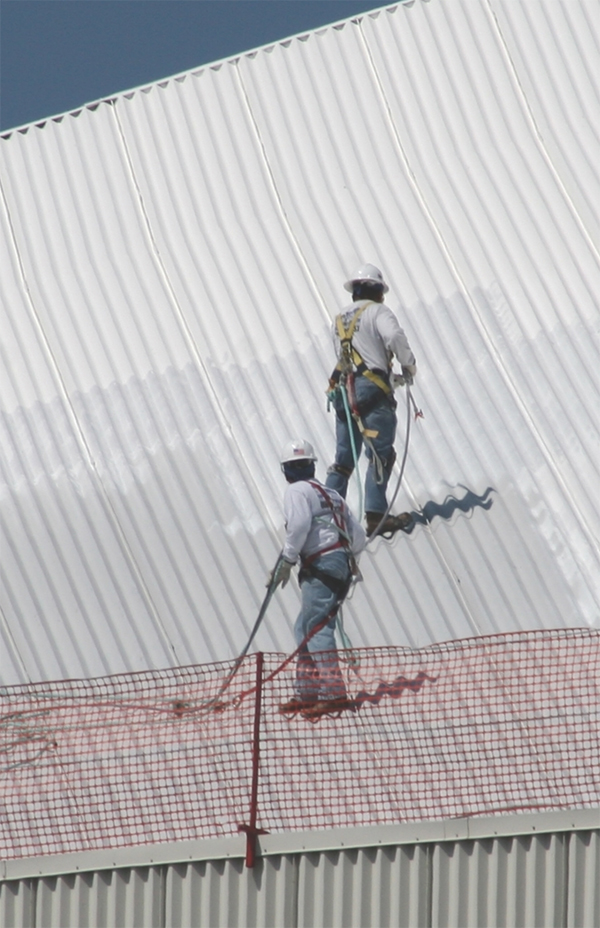 High Quality, Ethical and Professional Work
Always Remove all Debris and Clean Up
Honest Work and Compeditive Pricing
Message Us
Get In touch below. Ask Any Question or Get a Free Inspection or Estimate
Office Location
4615 Travis St. Suite 160
Sherman, TX 75092
Office Hours
Open Thursday-Saturday 2-8pm